But first, coffee. Creating campaigns that put the style in Country Style.
Creative Guild has worked with Country Style (and parent company MTY Group) on various projects and campaigns over several years including 'Dream Up Your Cup', 'Turn Up Anywhere', and 'Turn Up to Win IT'. The ask was to ideate and execute national creative campaigns and promotions to drive brand awareness, customer leads and sales.
Services
Design + Content Production
Web + Digital
Advertising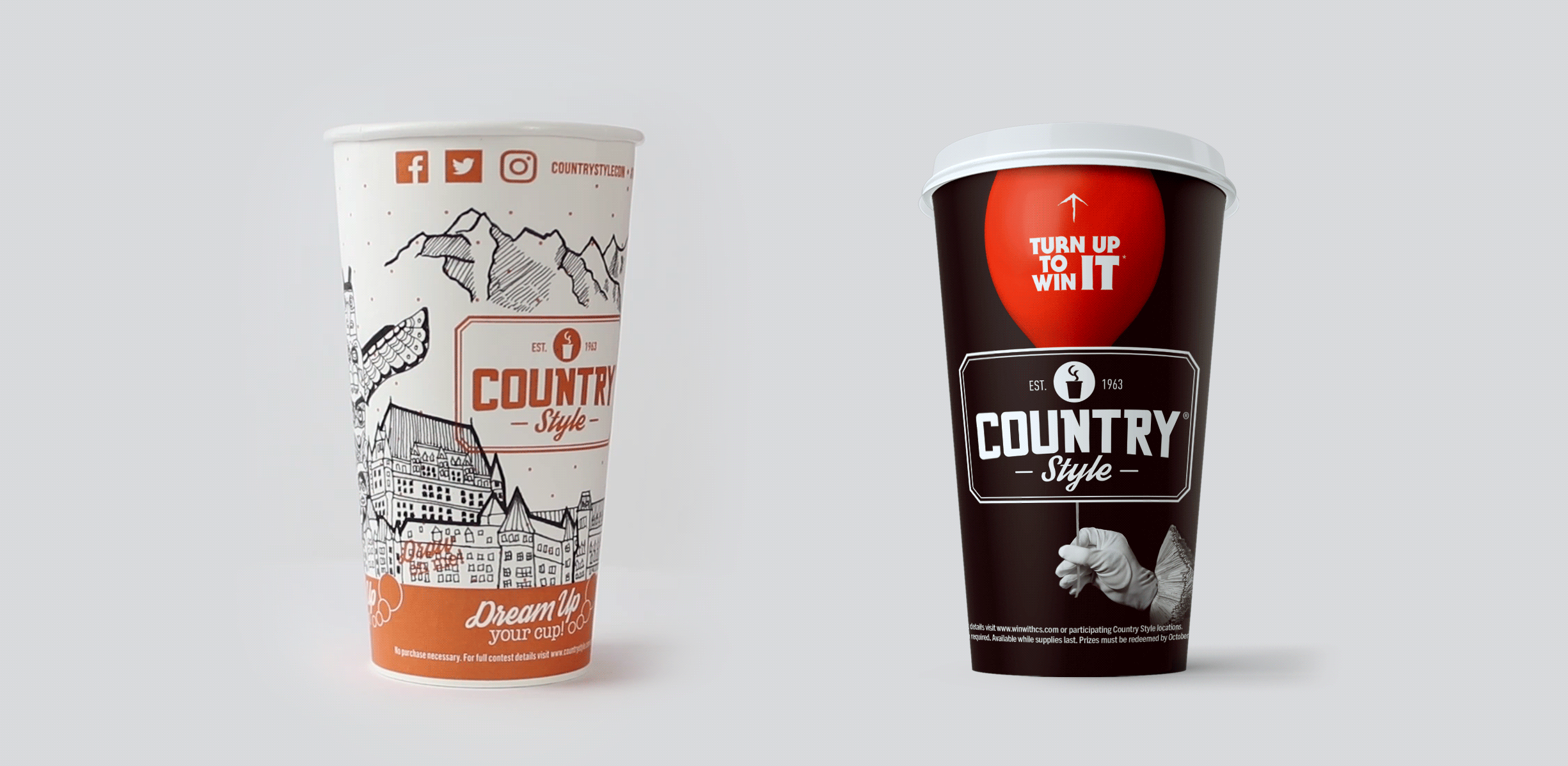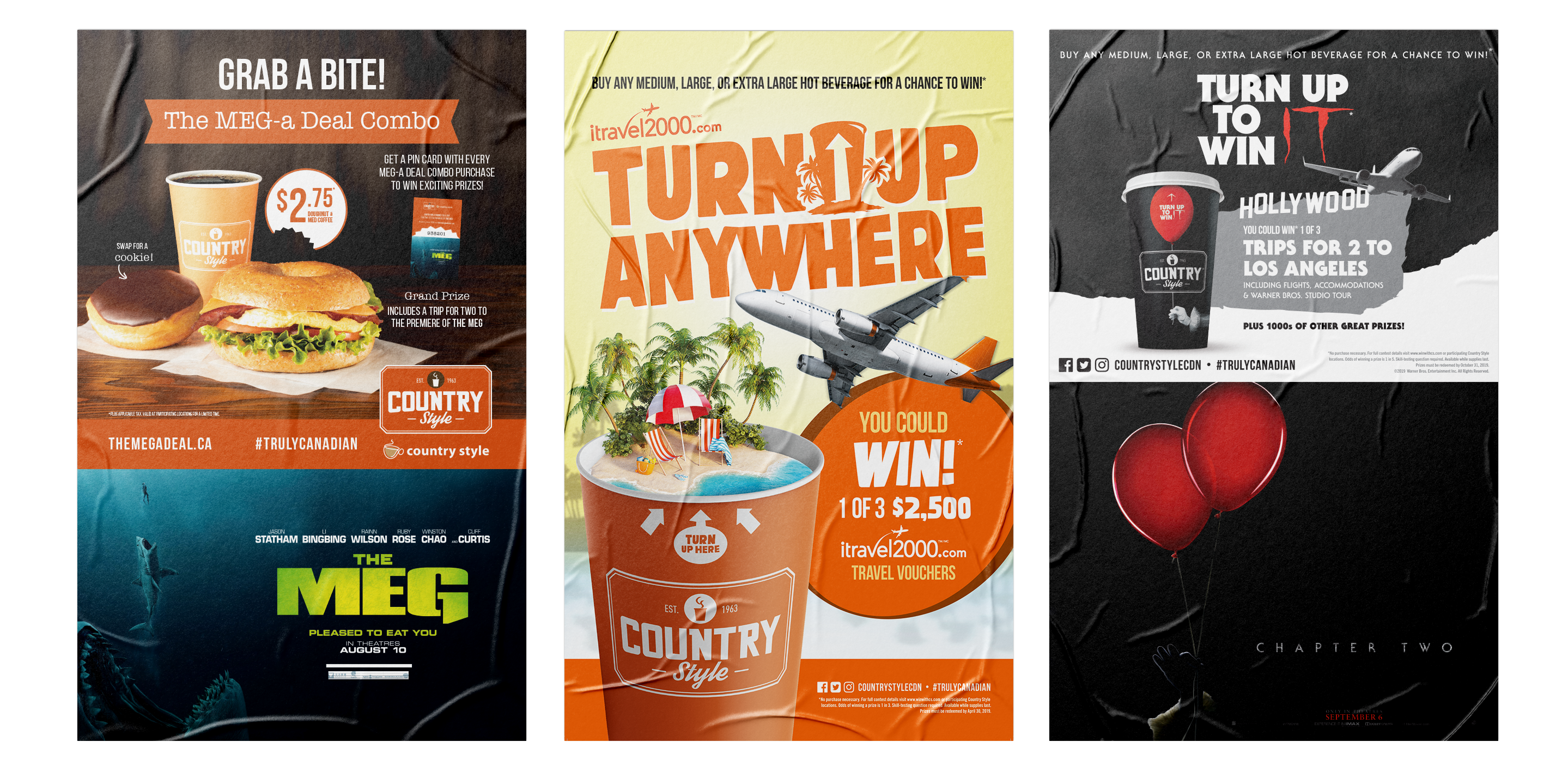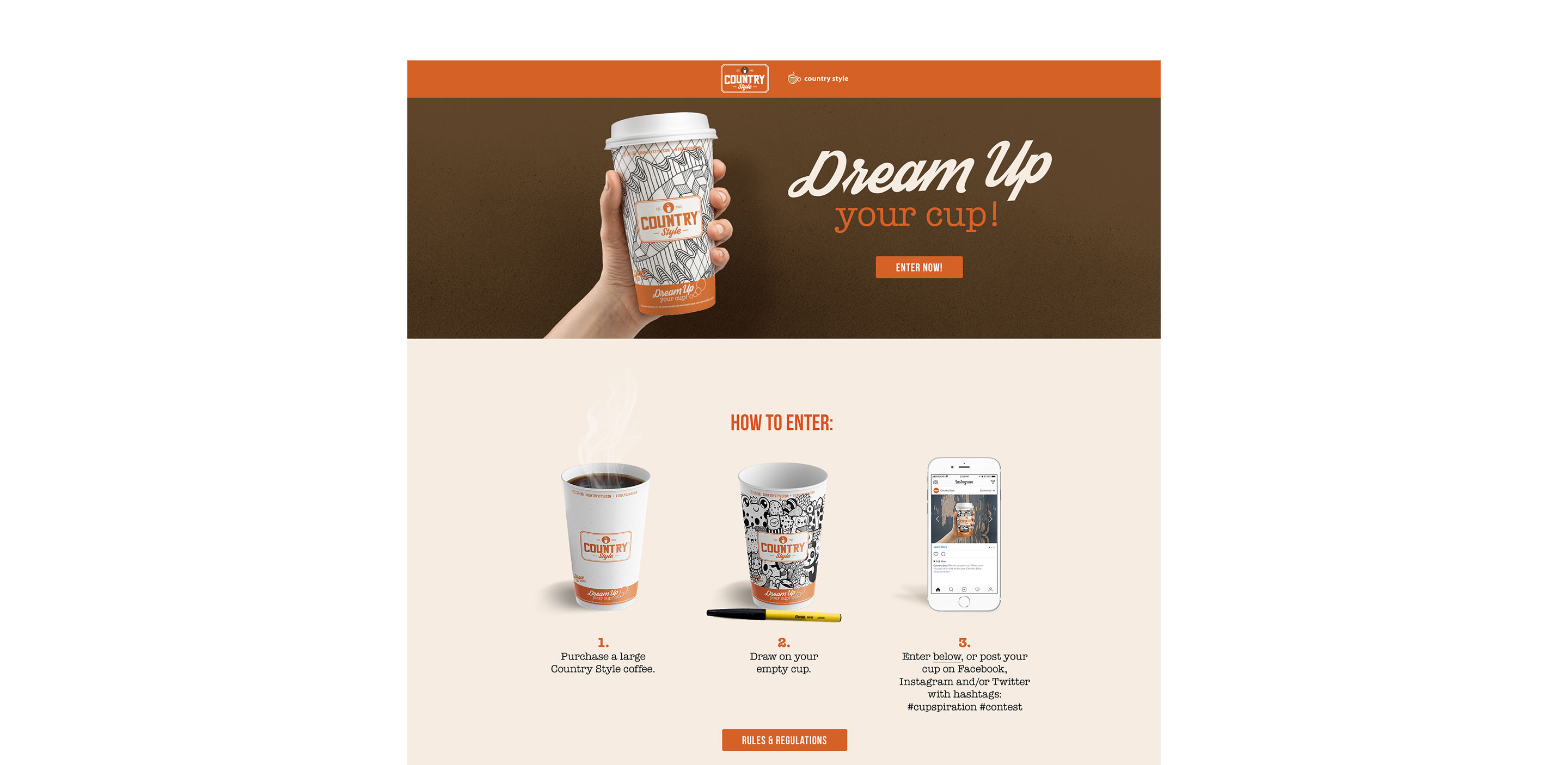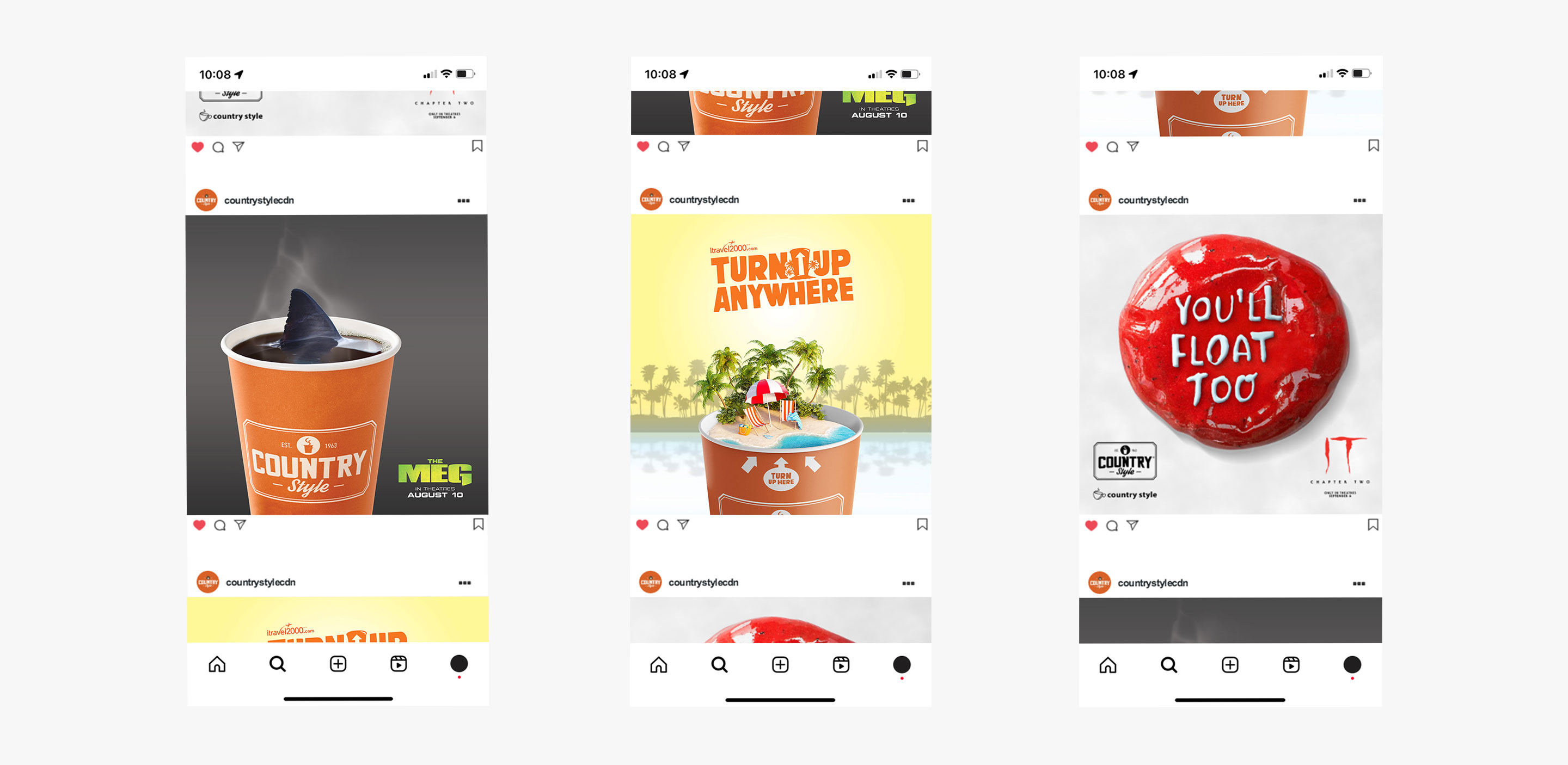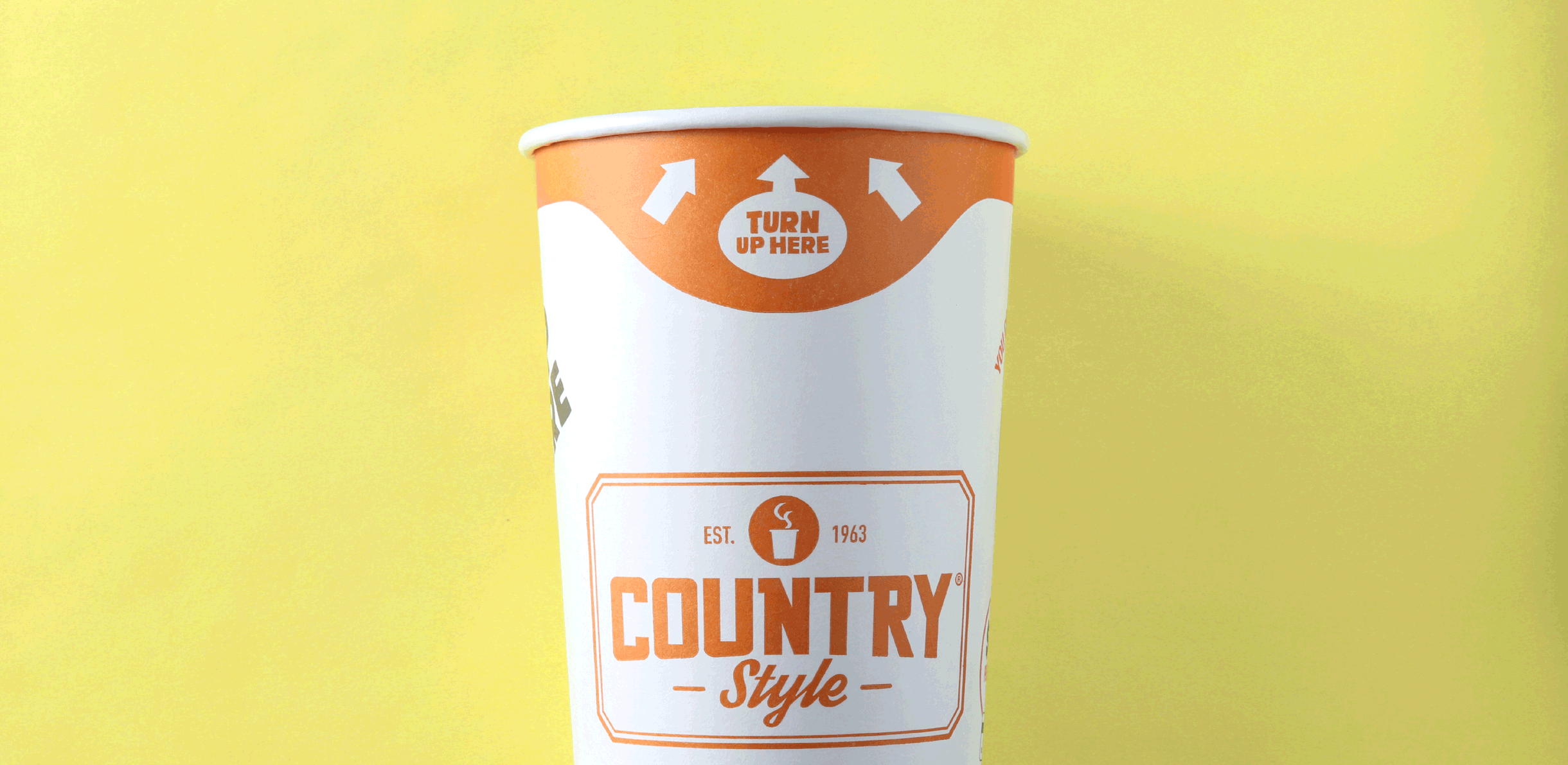 This was nice to hear:
"Creative Guild helps the brands I oversee get to the next level in strategy, creative development and execution."
VITO CURALLI,
SENIOR MARKETING MANAGER, MTY GROUP