Packaging or art? Defining what a packaging brand of the future looks like.
We've been the marketing agency for Moyy, a newly created package design and printing company, since it launched in 2021. We took a business concept, logo and tagline and created a visual identity, photography style and expanded brand story to help bring the brand to life and position it as a modern, design-driven packaging company prior to its official launch. Our work also includes designing and developing the website, producing ad creative and executing a multi-channel paid media strategy.
Services
Brand Strategy
Design + Content Production
Web + Digital
Advertising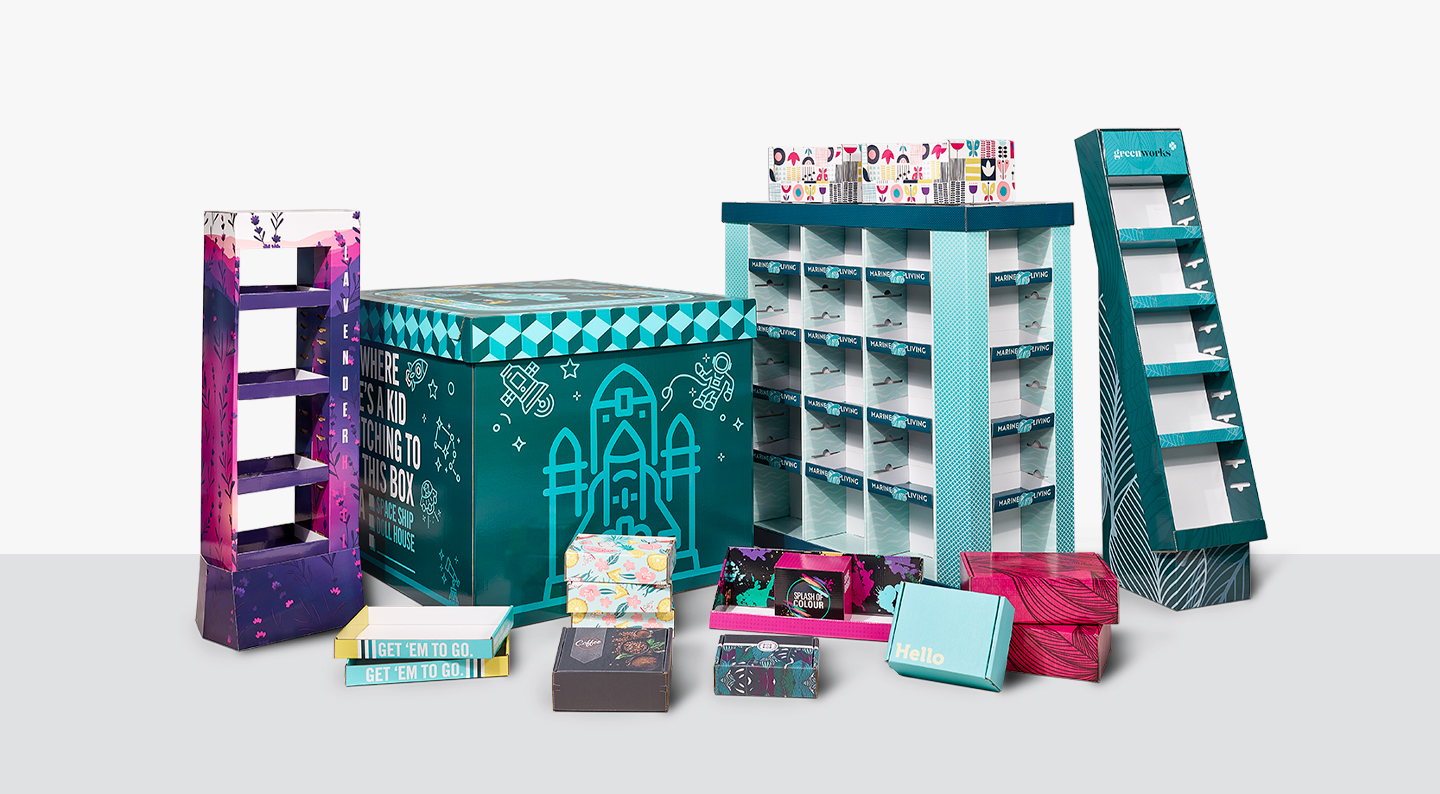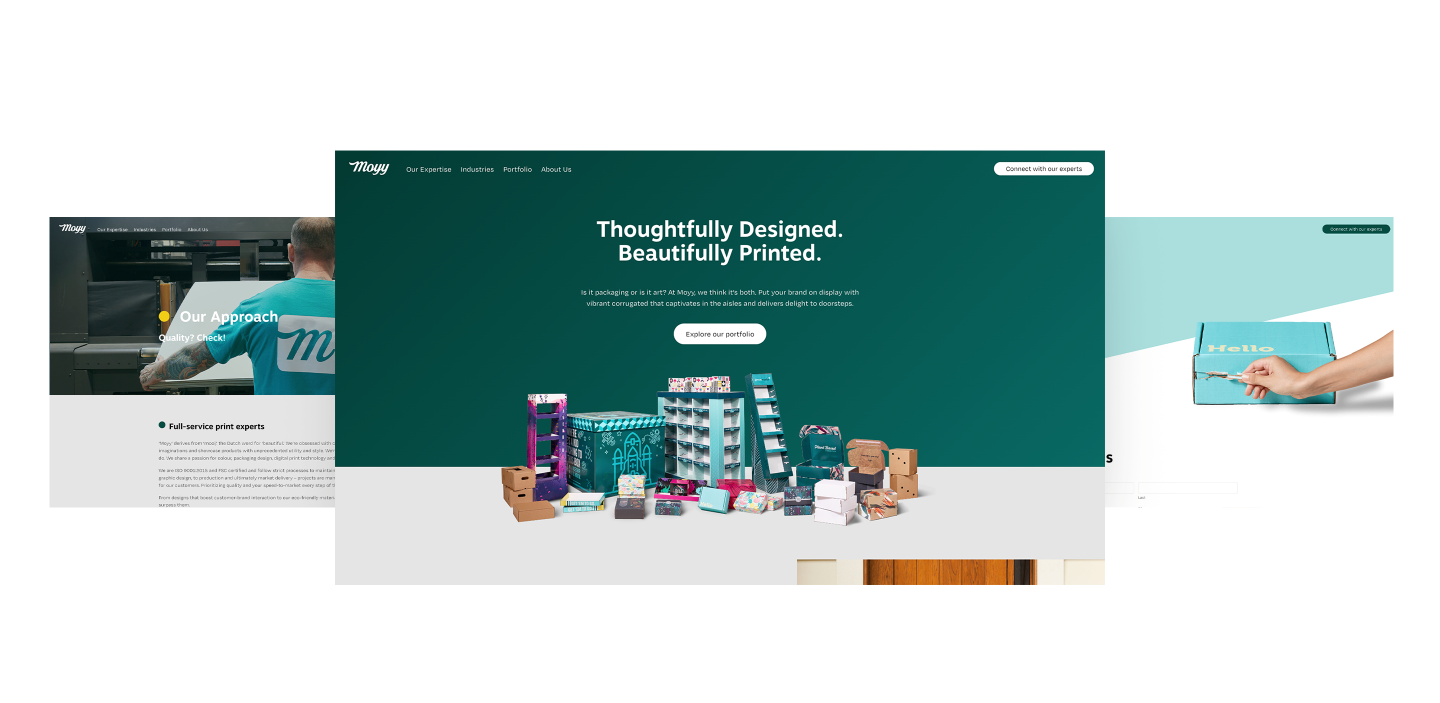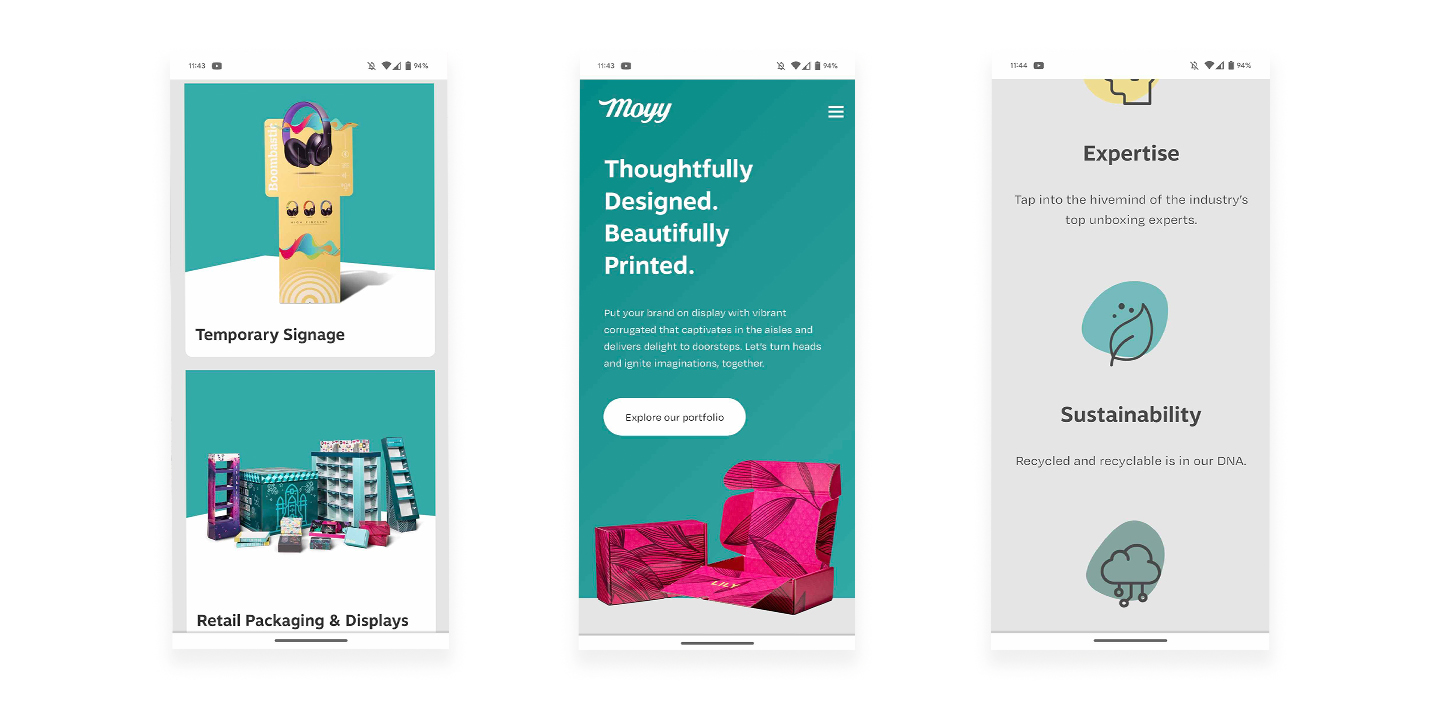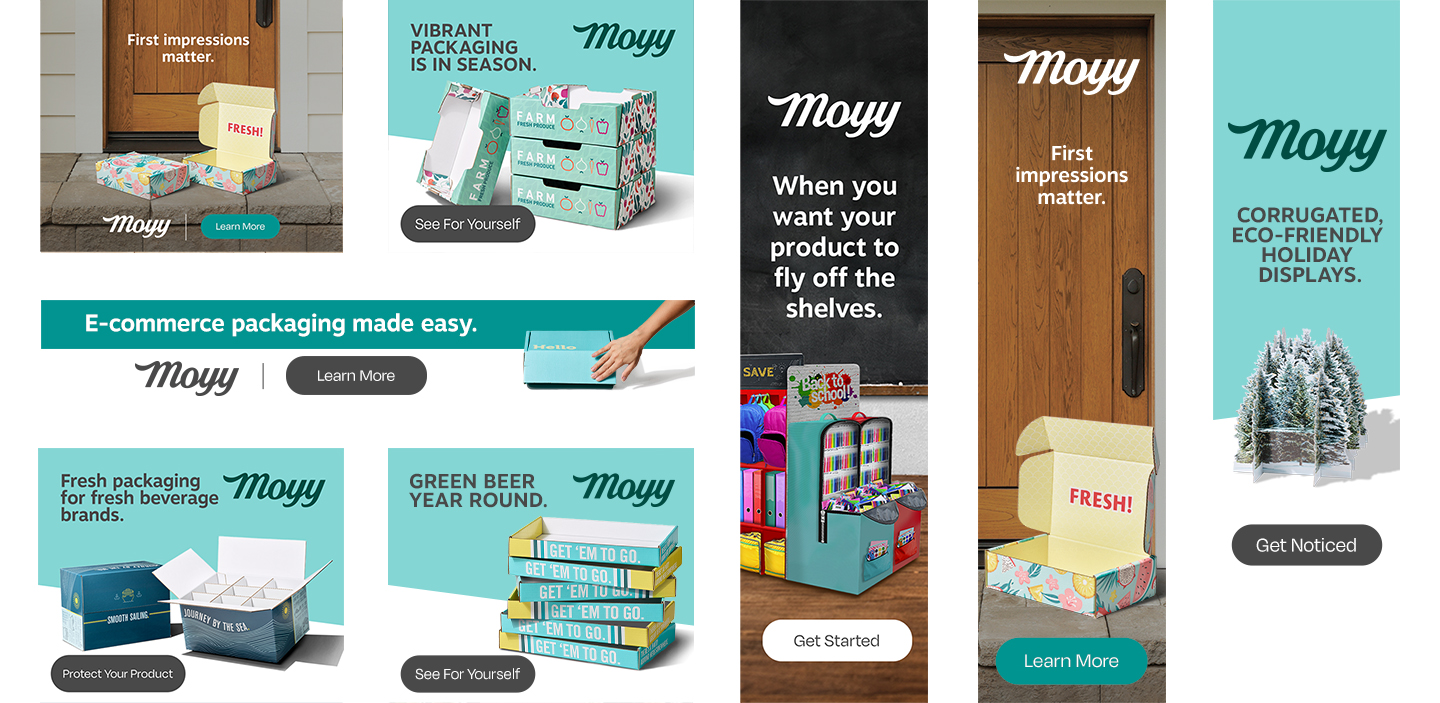 This was nice to hear:
"We started working with Creative Guild when we needed expertise in areas ranging from digital media buying, website development, and photography. They met those challenges with enthusiasm and precision. Their capability in digital media buying is unmatched; they've outperformed even the most prestigious agencies I've dealt with. The team has a way of turning complex data into understandable and actionable insights, and it's had a tremendous impact on our brand. And their photography is pure artistry! Above all, what I appreciate most about working with the CG team is that their passion is infectious. They've created an ecosystem where mutual respect and creativity flourish. I recommend Creative Guild to any business looking for a partner that values innovation, responsiveness, and optimal output."
STEPHANIE WELLENS,
MARKETING MANAGER, MOYY