Living the Muskoka life across the province. Taking an iconic Canadian cottage brand premium.
We've been Turtle Jack's full-service creative and digital agency for 15+ years, working with the brand's leadership and marketing teams (and parent company MTY Group) to support all aspects of corporate and franchise marketing. We regularly execute menu and on-premise design, film and photo shoots, website design and management, social media and advertising strategy and more. We also led Turtle Jack's through a brand refresh intended to modernize its story and visual identity to the premium family dining experience it is today.
Services
Brand Strategy
Design + Content
Web + Digital
Advertising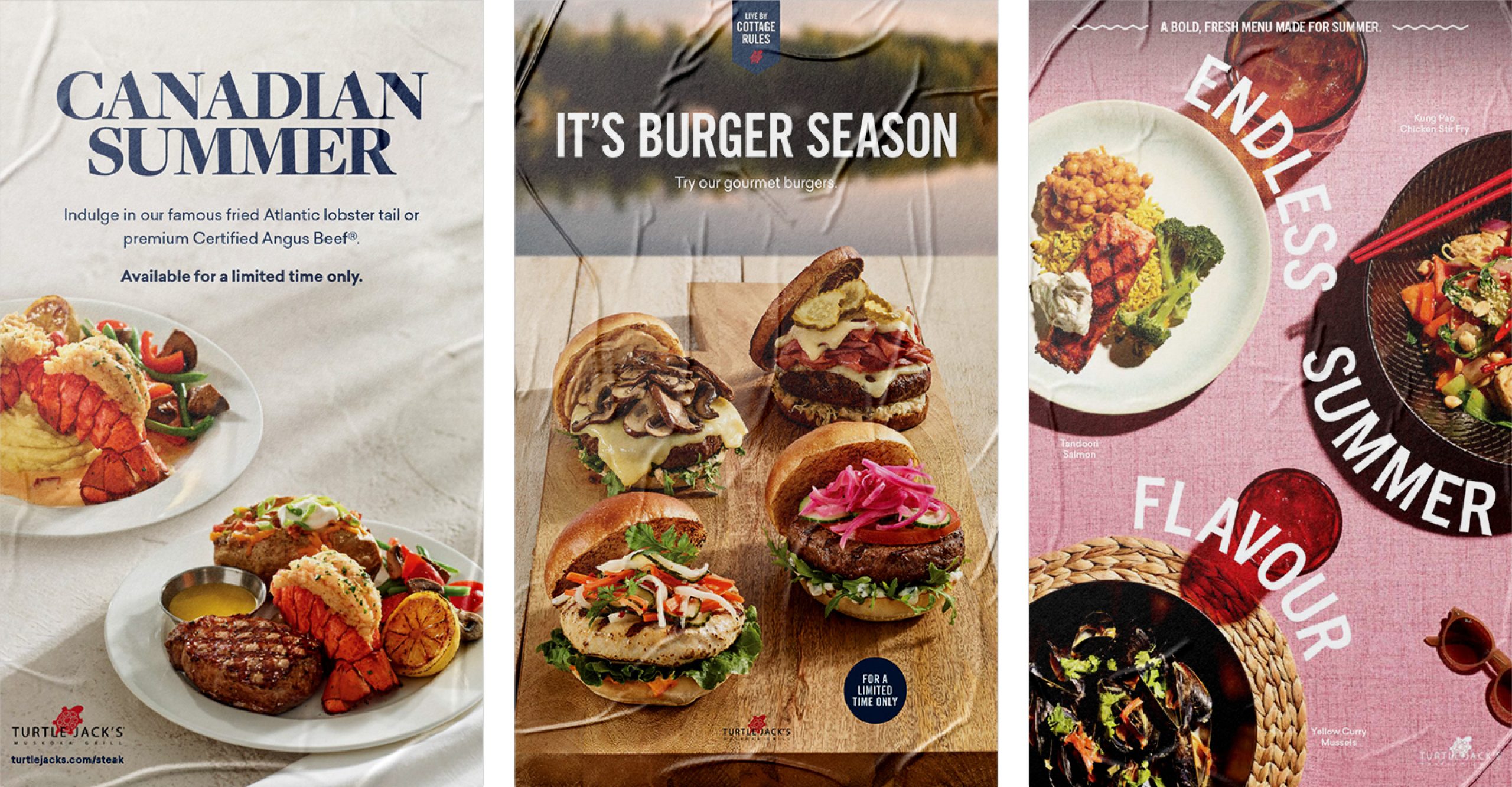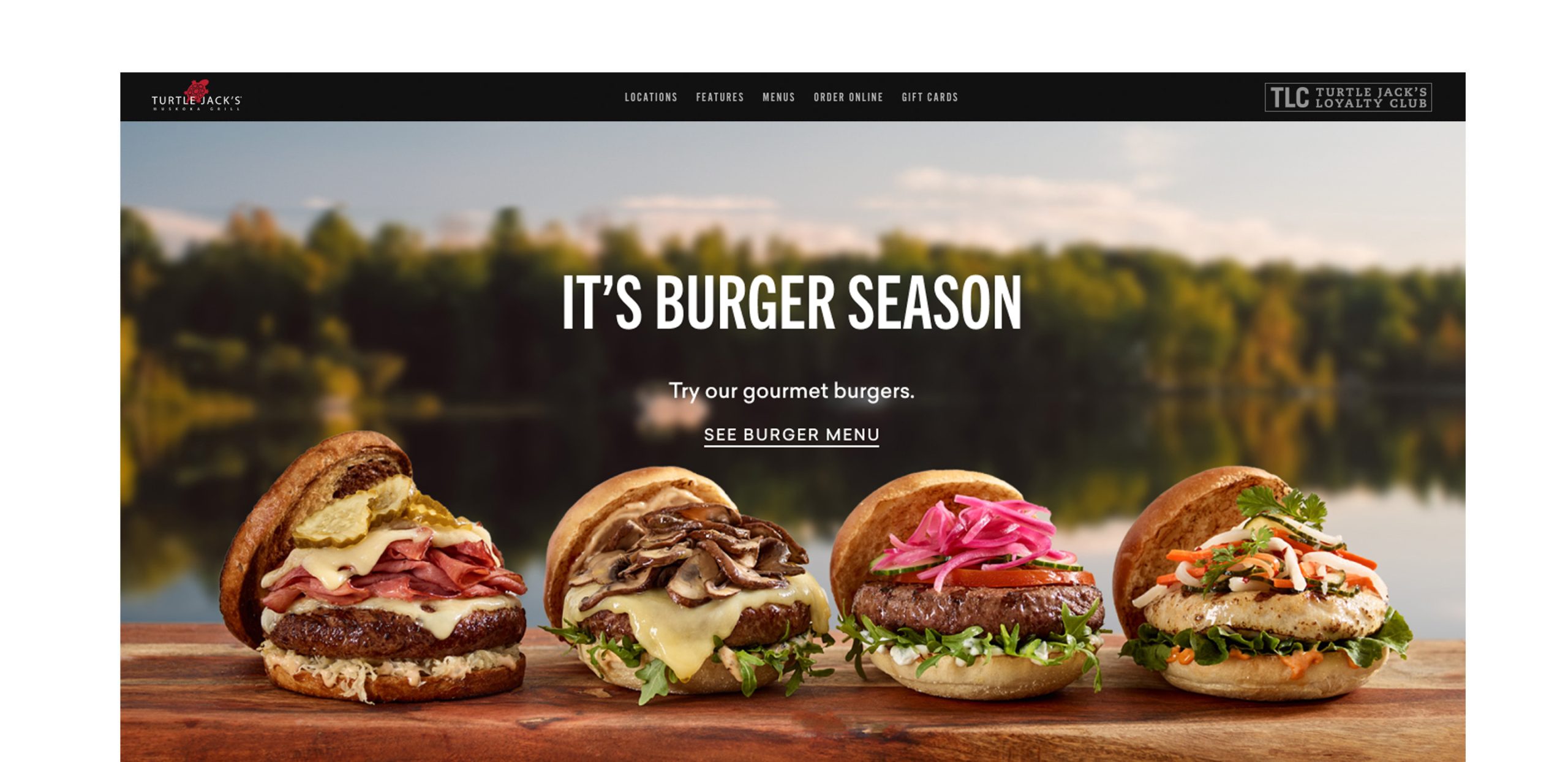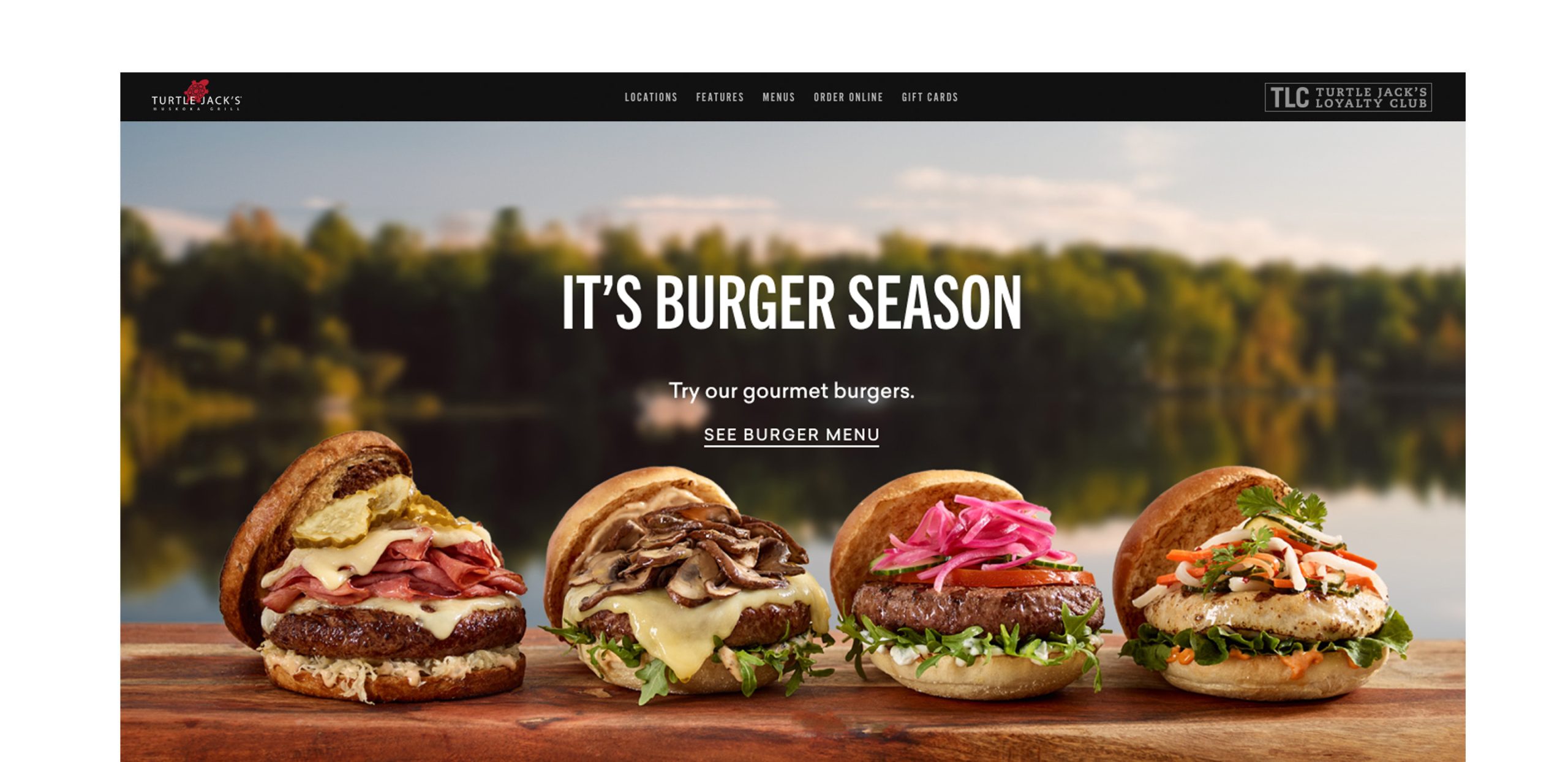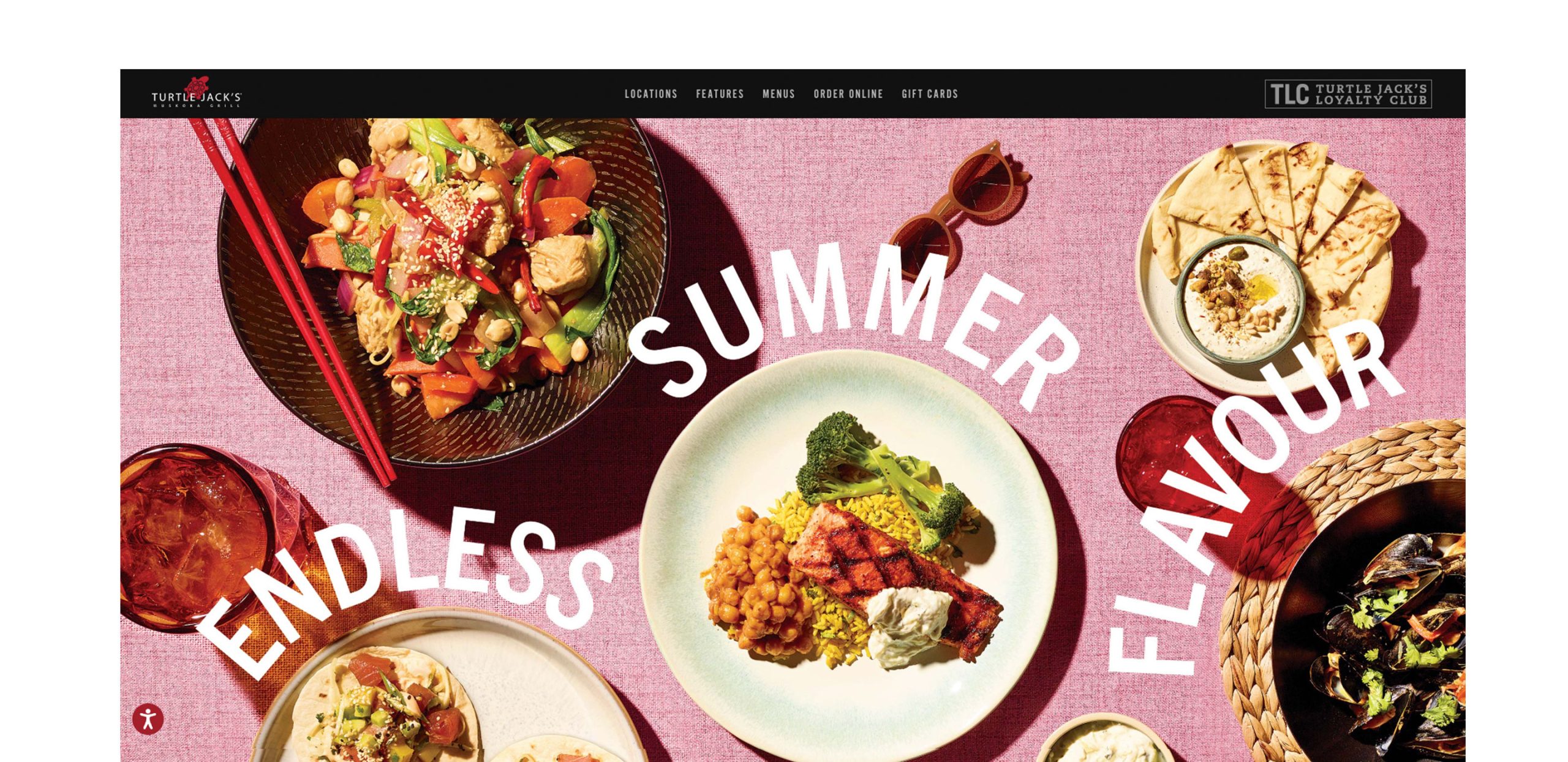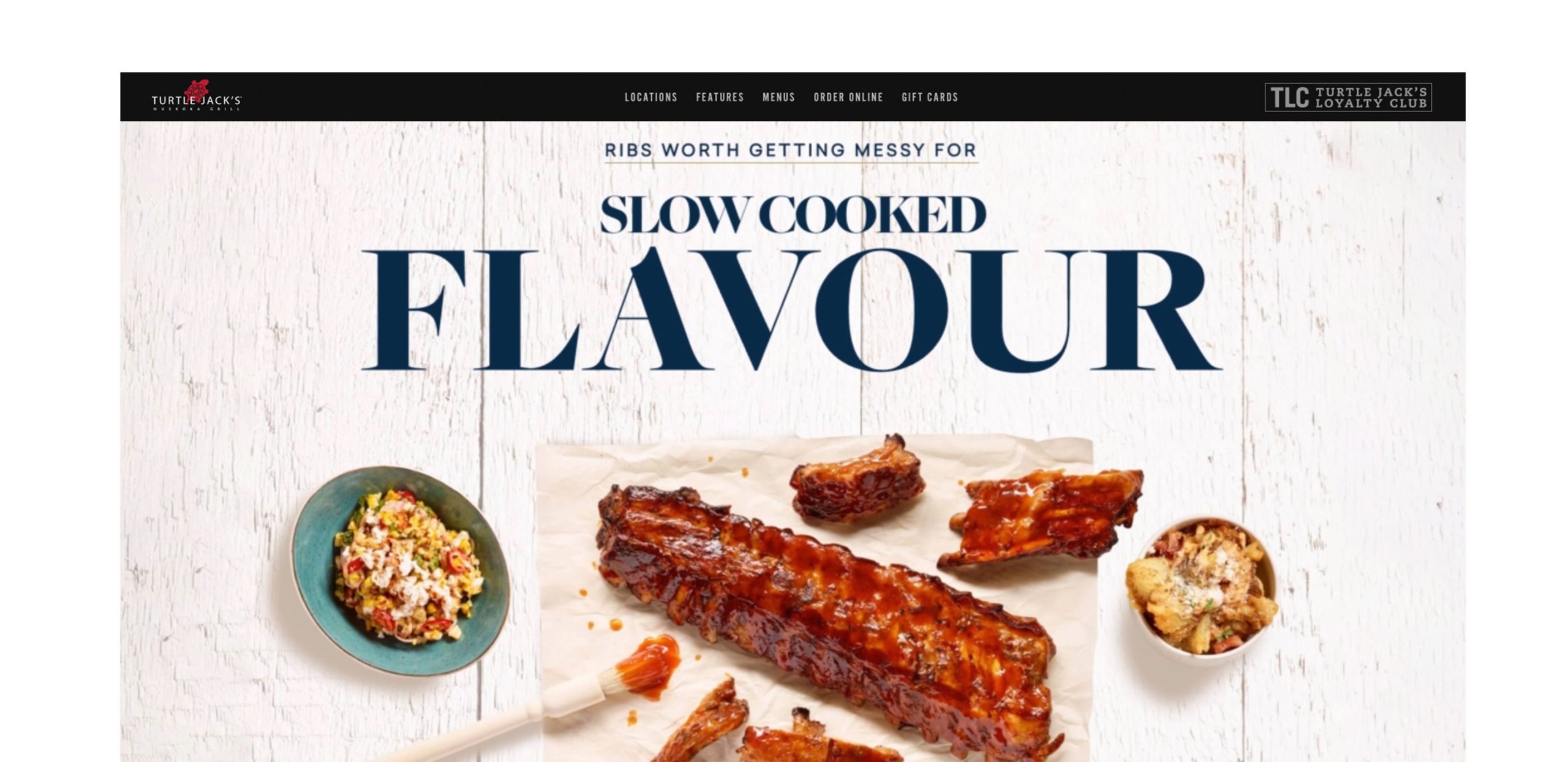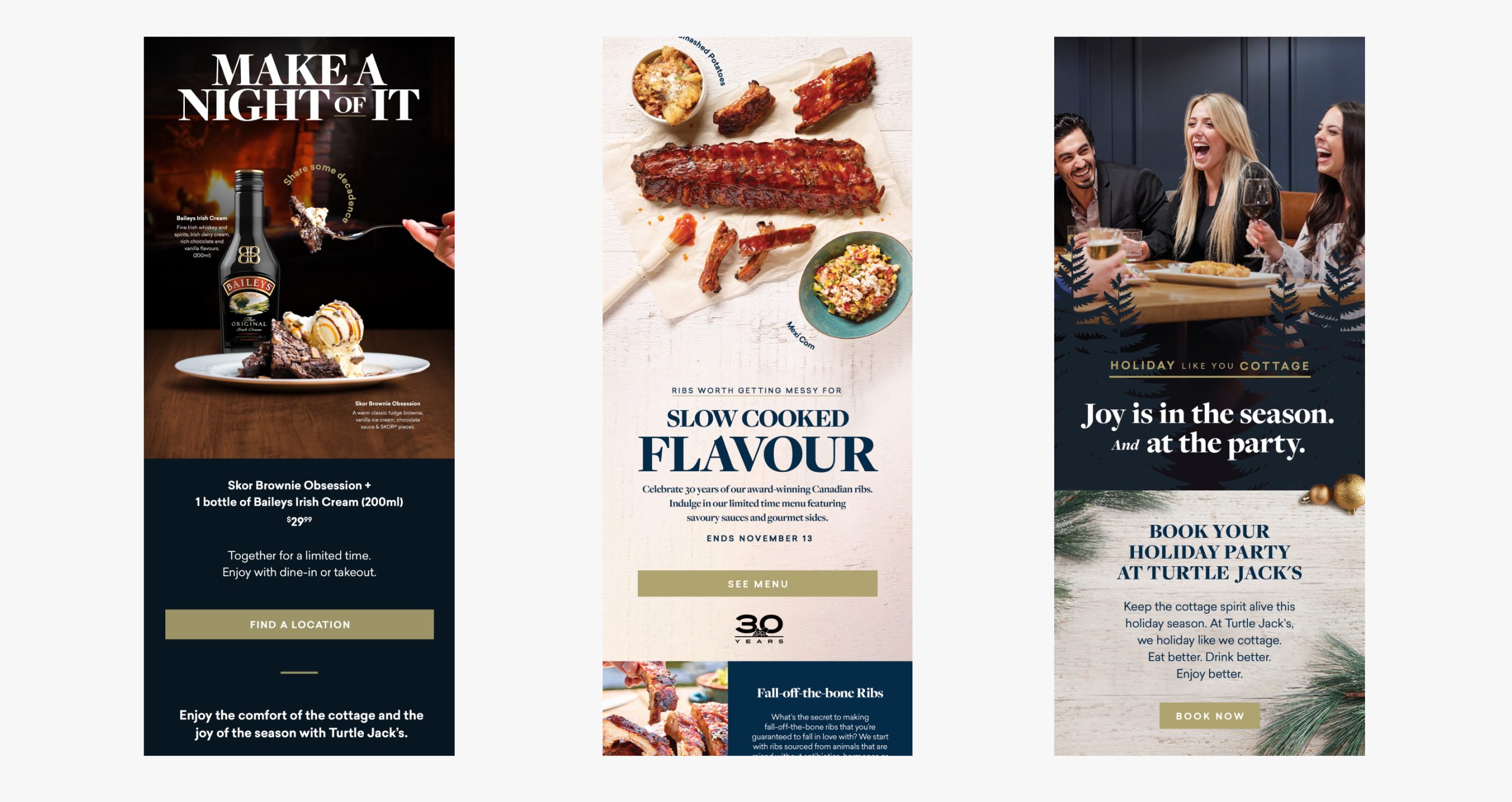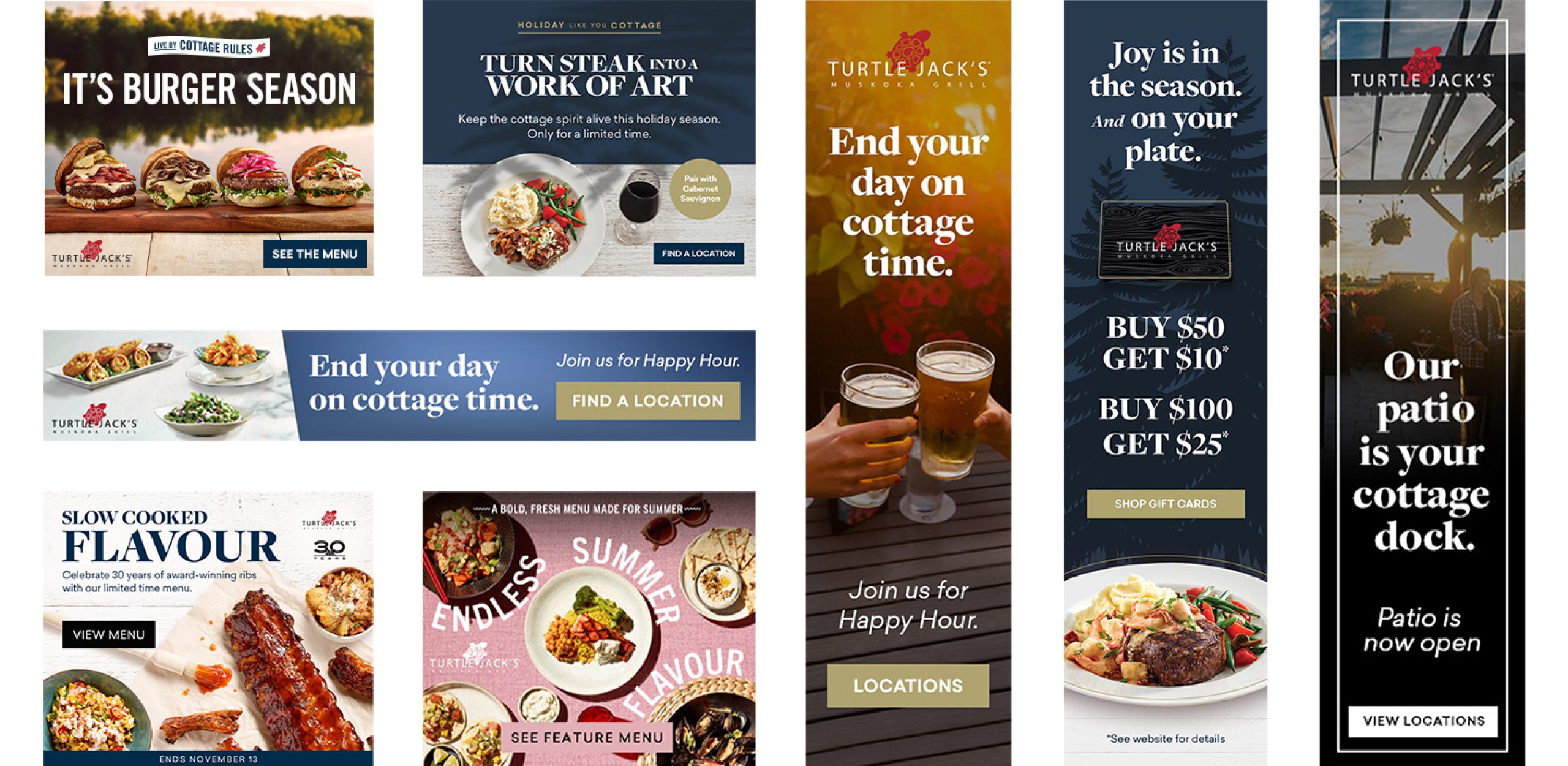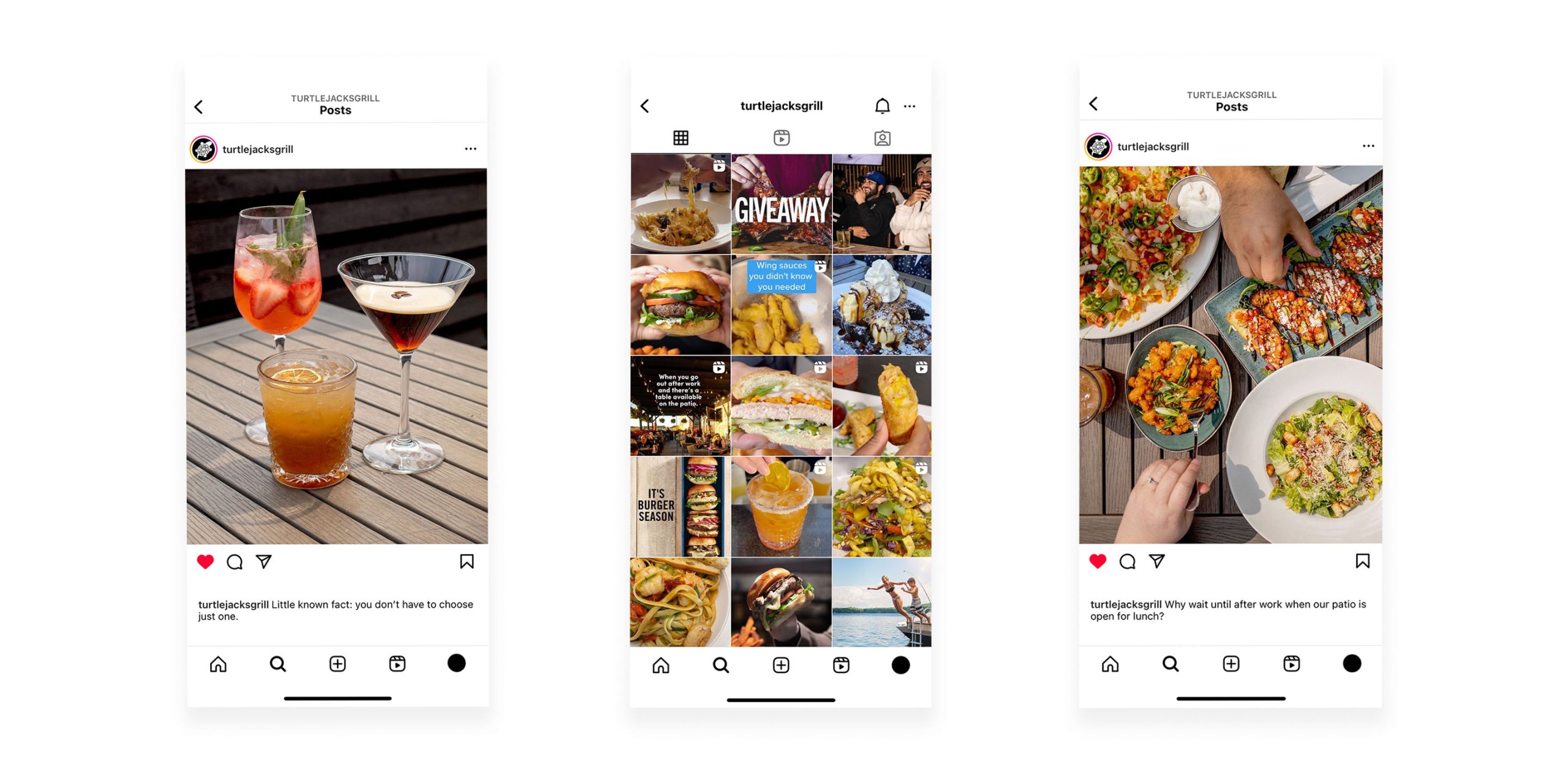 The results
We've executed an ongoing  full funnel strategy to drive reach, awareness, consideration and conversion across paid search, display, performance max and paid social, generating successful results and year over year growth.
64
K
Average customer foot traffic leads to local stores
$
0.21
CPC on digital display
This was nice to hear:
"Creative Guild has been more than an agency for Turtle Jack's, they are a partner and extension of our internal team. Throughout the years, their attention to detail, organization and creativity has led to vibrant campaigns that keep our guests coming back for more cottage favourites! With an ever-growing team of talented folks, we look forward to the new and fresh ideas the CG team are known for!"
ERICA BELFORTE,
ASSISTANT BRAND MARKETING MANAGER, MTY GROUP, TURTLE JACK'S